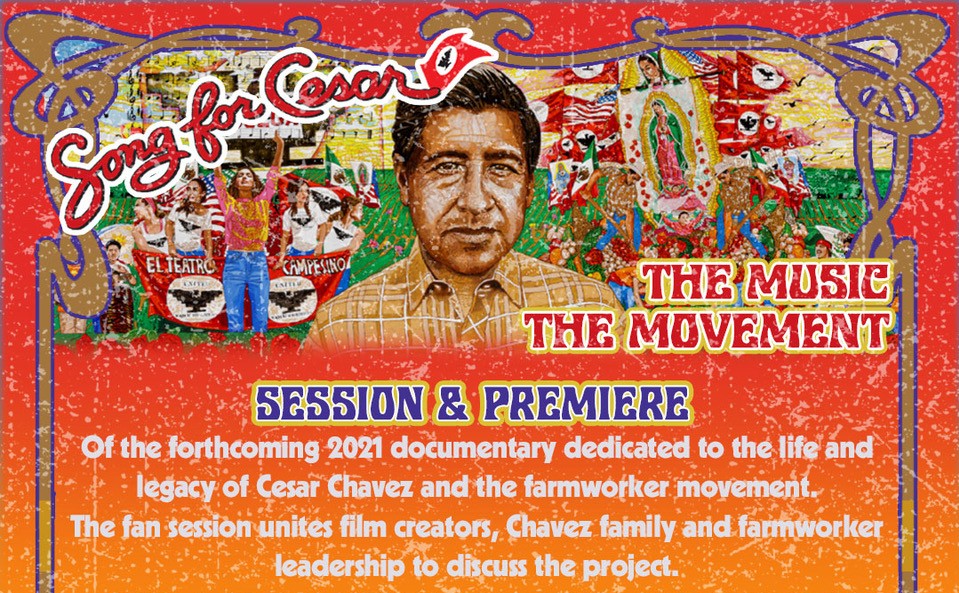 Session & Screening: Song for Cesar
The Movement and The Music
Session and screening of the anticipated 2021 documentary, "Song for Cesar" dedicated to the life and legacy of Cesar Chavez and the farmworker movement. The audience session unites film creators, Chavez family and farmworker leadership to discuss the project. The session closes with a 15-minute sneak peek of the documentary, including music and interviews of Joan Baez, Maya Angelou, Carlos Santana, and more.
★ To learn more, visit: Onda Live at: https://www.laondalive.com