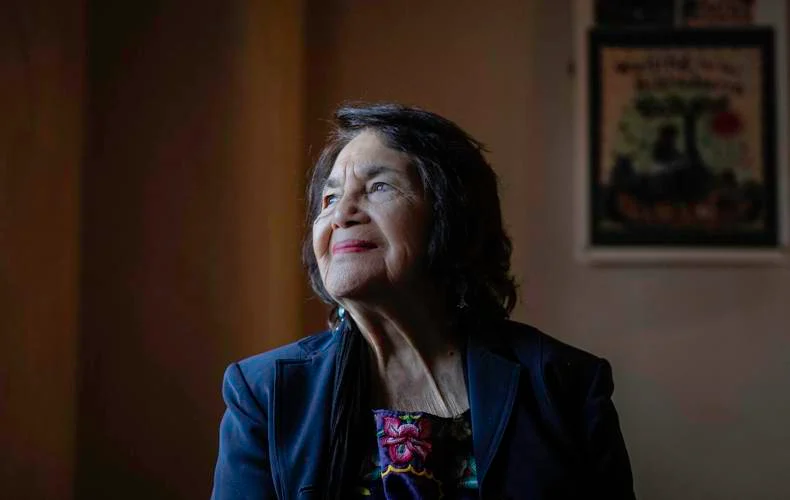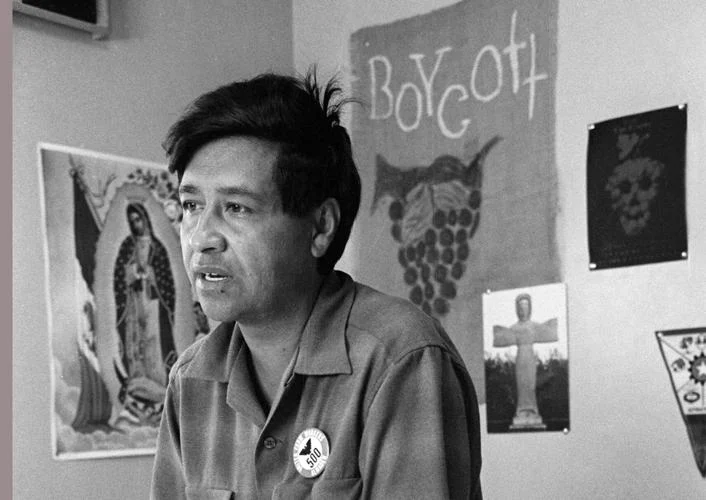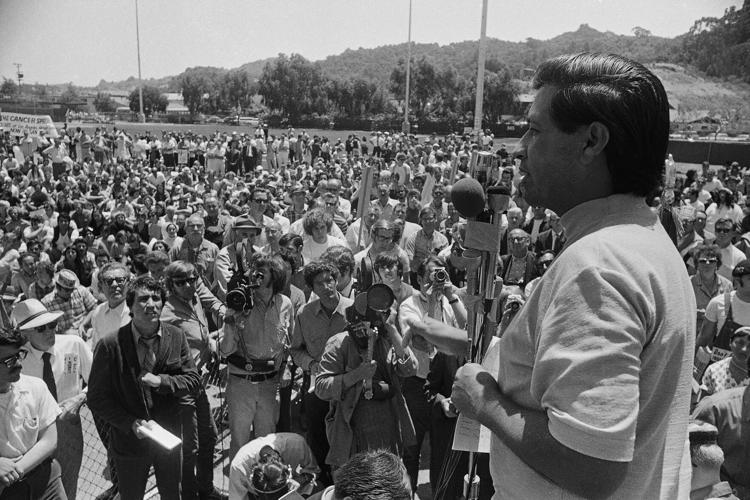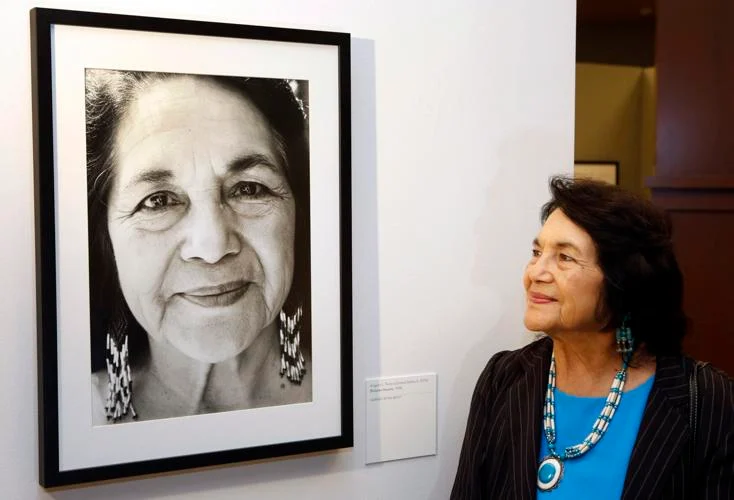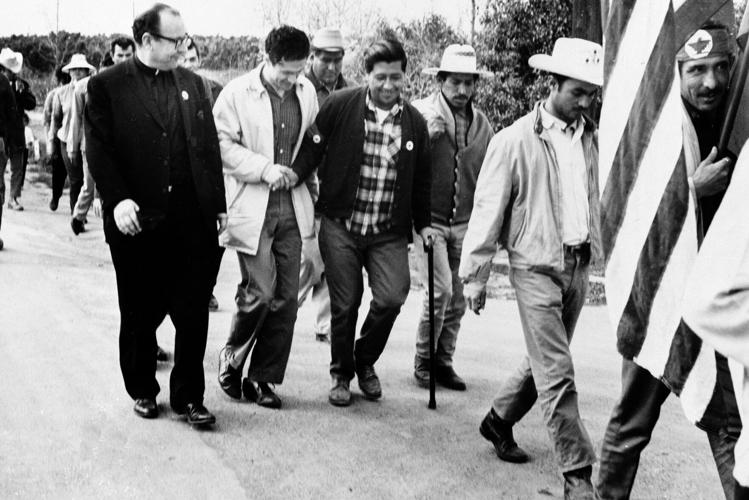 Music & change: 'A Song for César' takes a look at the music that ignited a movement
By Adrian Gomez / Journal Arts Editor Sep 23, 2023
Political discourse in the United States is shaped by audacious ideas of what a society should be.
César Chávez and Dolores Huerta are two of the influencers that helped paved the way for systems that the country currently has.
American Masters is presenting the documentary, "A Song for César," which will air at 10 p.m. Friday, Sept. 29, on New Mexico PBS. It will also air at 9:30 p.m. Sunday, Oct. 1, and 10:30 p.m. Sunday, Oct. 15, on World, and will stream on the PBS app.
The documentary was 15 years in the making.
It was inspired by a song written for Chávez, the farmworker movement, the United Farm Workers Union, and most of all the farmworkers and their families.
The songwriters, Abel Sanchez and Jorge Santana, put the words to music and set the song to a short video infused with iconic images of musicians and artists working side-by-side with Chávez to give voice to struggling farmworkers.
Soon after, Sanchez shared the video set to "A Song for César" with his life-long friend, the esteemed poet Maya Angelou.
Upon viewing it, Angelou told Sanchez that the story of Chávez and the musicians who elevated his peaceful movement must be shared with the world more thoroughly – by way of a full documentary.
The film educates generations old and new about Chávez's legacy of impactful, peaceful protest and how perseverance, coupled with artistic inspiration, could help change the world for the better.
Standing beside Chávez, was New Mexico native Dolores Huerta.
"I'm happy that I was included because this is a wonderful idea," Huerta says. "The documentary makes me reflect on how important music was to the movement. In today's world, you don't really see music that you can identify with. Music was the heartbeat through the 1960s, and all the great musicians lent their time and music to the cause."
Huerta says her part in "A Song for César" was taken from a previous interview and incorporated into the film.
At 93, Huerta is still fighting for equality.
"We're still at it, and we haven't reached the goal of equity for women and people of color," Huerta says. "It's absolutely critical that people pay attention and fight for their rights. Democracy doesn't work without them."
Over the years, Huerta has seen many people throw their hands up and think they can't make a difference.
She says there is one way to do so.
"Vote," she says. "Get educated and don't leave it to someone else. I can look back and see everything that we can gain. Way back in the '50s there needed to be change. By standing up, we've made some of the ground up through legislation or court orders. We can't stop."
Huerta says it's important to continue to honor those who have fought for all rights in this country.
She and Chávez stood side-by-side for years, working with the United Farmworkers Union.
Huerta is often crisscrossing the country to attend events regarding equal rights – and she's not slowing down.
"We can't afford to get tired," she says. "In order to make changes, we need to elect those people that are going to introduce laws. That's Democracy 101. It starts with school boards and city council. There are different layers of government and each one of those bodies is responsible for setting policies. It's crucial to vote and educate others within the community."
Originally published on September 23, 2023 by Adrian Gomez, Journal Arts Editor / Albuquerque Journal / Music & Change